FIFA 24: EA will lose the rights to include Inter Milan in EA FC after FC 24
2023-11-20 03:45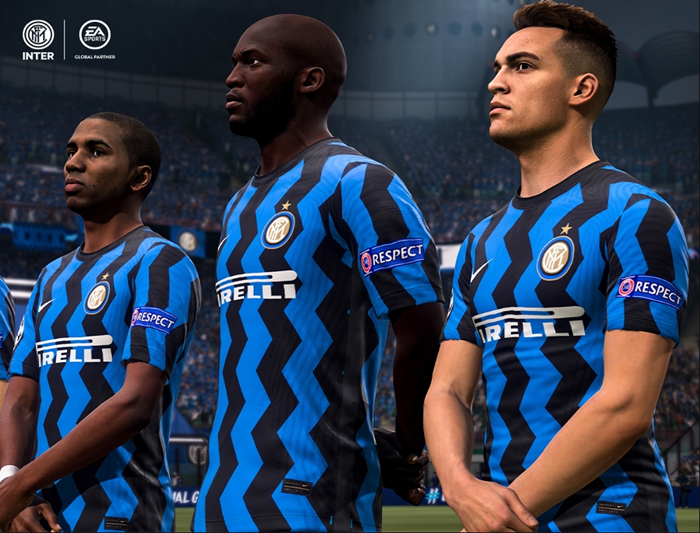 FC 24 is in full swing and is being updated regularly. There are also a number of changes and updates coming to Ultimate Team this year, including changes to goalkeepers and quick fixes to bugs and glitches in the game, much to the delight of fans! But at this time there is bad news for Serie A fans, Inter Milan will obtain the exclusive license for eFootball!
Although EA FC 25 is still about 10 months away from release, there is still a lot of related information! Players will be losing one of the biggest and most historic teams in world football due to licensing issues, which will cause a lot of upset among the FC community, especially Serie A and career mode fans. It also means players may see Inter Milan transformed into FC Milan, complete with EA-generated jerseys, badges, and more!
EA has struggled to maintain licenses with many Serie A teams in previous games, and even in the current game, Roma FC, Napoli FC, and Bergamo Calcio have all replaced existing clubs in the league. name.
Inter Milan has signed a deal with Konami to partner with eFootball in 2022, meaning the Italian side will have an exclusive appearance in the competition! A statement from the Konami website reads: "This will see the featuring of authentic kits, the newly branded training kit, and the infamous San Siro stadium in-game.
"The partnership will see Inter Milan feature exclusively within eFootball and no other video game from July 2024."
With Inter signing a partnership with Konami, the eFootball developer now has rights to the infamous San Siro stadium, home to Inter and AC Milan. There were rumors at the start of the year that the San Siro would be demolished and replaced with a new state-of-the-art facility, but it was ultimately saved by the city of Milan because of its "cultural significance".'
While Inter Milan will remain a fully licensed club in EA FC 24, big changes are coming. Starting in July 2024, the club will no longer actually be present in EA's games due to Konami's exclusivity deal. This means fans will encounter a fictional version of Inter Milan in EA FC 25. Similar to what happened in the past with Juventus (renamed Piedmont Football Club). This is terrible news for FC 24 players, especially for career mode fans, as losing such a license will significantly reduce the gaming experience. No one wants to play in a league where the top clubs are unreal. So they need to make sure they get the most out of Inter Milan in the current season before being removed next year!
But there may be a silver lining, as Inter players will still appear with real names and real faces, and thanks to EA's partnership with FIFPro, players will still be included as authentically as possible.



Habib: I'm very satisfied, thanks FIFACOIN.COM. And I highly recommend this website if you want to get fc 24 coins or players.

The customer has bought:

FC 24 Coins

2023/12/03




Jason: Order ID: 3009xxxx. Have ordered many times from fifacoin and was satisfied with the delivery every single time. The withdrawal is very fast and safe, so it is the best place to get your fc coins.

The customer has bought:

FC 24 Coins

202

3

/

12/03




Alsaket: I was surprised at how easy and flexible it was for me to buy FC 24 coins at such a great price! Definitely recommend.

The customer has bought:

FC 24 Coins

202

3

/

12/03




Bartosz: I've been using FIFACOIN for my FIFA Coins needs, and I have to say it's the best one out there. Their service is incredibly reliable, with lightning-fast delivery of coins, so I've never had any issues with transactions. Otherwise, their customer service is top-notch, always ready to assist when needed. What sets FIFACOIN apart is their competitive pricing, whether you're a casual player or a serious FIFA enthusiast, I highly recommend FIFACOIN for all your coin needs.

The customer has bought:

FC 24 Coins

202

3

/

12/03




Gonzalez: I used this coin site many times. And I have to say my coins and players came to my account about 30 mins, absolutely amazing service. I would 100% recommend buying from them.

The customer has bought:

FC 24 Coins

202

3

/

12/04




Phillip: They have good customer service and I love the site! I will forever buy from FIFACOIN, very safe and fast. I even buy FC players from them, very proud that I'm a VIP customer.

The customer has bought:

FC 24 Coins

202

3

/

12/04




David: First of all you are not doing anything, you just wait for the coins to come to your account. They make the delivery easy and fast. The most important one is they are trustable.

The customer has bought:

FC 24 Coins

202

3

/

12/04




SameR: The best in the business. I tried this site yesterday night for the first time and they did an excellent service, I got my coins and players without any problems. Thank you FIFACOIN.

The customer has bought:

FC 24 Coins

202

3

/

12/04




Mickle: Was sceptical like many people but it worked exactly as promised. Especially the boosting! FIFACOIN customer service was responsive too. Will use again!

The customer has bought:

FC 24 Boosting

202

3

/

12/05




Alfaro: FIFACOIN is the safest website! I bought fc 24 coins and received it in under a hour. And then try the boosting, it is so fantastic! Definitely buy from here again.

The customer has bought:

FC 24 Boosting

202

3

/

12/05




Shukla: Great service and orders were completed very fast. Bought the boosting from them twice and the steps was easy.

The customer has bought:

FC 24 Boosting

202

3

/

12/05




Connkr: Very professional and helpful Thanks for your service in helping me out every step of the way. Whatever coins or boosting, they have really cheap prices and very nice and patient people.

The customer has bought:

FC 24 Boosting

202

3

/

12/05